Serving Wisconsin's Most Valuable Resource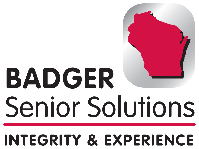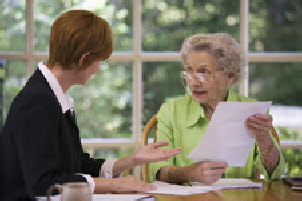 Our associates can assist families throughout the Badger state. They are knowledgeable, professional, and understanding. I f you have questions about paying for long-term healthcare costs - home healthcare or aides, assisted living, memory care, or skilled nursing care, call us and let us guide you through the process and complexities of locating and applying for benefits. Our consultation is free.
Joanne M Harmon, CSA, CLTC
President
Joanne Harmon has been helping clients with senior planning, including financial/medicare planning for the past 20 years. She current serves as president of Badger Senior Solutions LLC, a Wisconsin based financial/insurance service firm specializing in helping seniors and their families as they transition a loved one into long-term healthcare environments. Joanne also works with an array of financial and legal planners helping veterans and their families understand how to obtain long-term care benefits from the Department of Veterans Affairs.
Ms. Harmon has become a recognized specialist in the area of senior planning and has become an expert in simplifying the confusing realm of medicare, medicaid and state benefits including insurance forms. She has conducted many workshops on such topics as medicare, long-term care planning, veteran pension benefit, and cash flow planning over the course of her career.
Ms. Harmon is very active in the community serving on a few EMS services as an Advanced Emergency Medical Technician. She is also active with the local humane society.
Ms. Harmon is also president of Harmon Financial Group LLC, is a proud member of the Better Business Bureau with an A+ rating.
Constance Ligman
Senior Advisor
Connie works closely with medicare-eligible individuals, educating them about the medicare system and assisting them in selecting a medicare supplemental plan that best meets their needs.
In addition to her work in the insurance field, Connie has more than 20 years experience in media and film production. She also has considerable experience in the nonprofit sector serving as a grant writer, and founder and president of a nonprofit media company serving the veteran community.
Activities and Appearances
Our associates are available to speak to groups at senior care communities, service clubs and organizations, senior centers, etc. on issues related to paying for long-term care.
Badger Senior Solutions provides CE training for healthcare professionals and social workers on an as needed basis. We can schedule Lunch and Learn classes at hospitals, nursing homes, and more. Call us to learn more.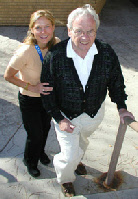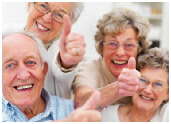 Don't let your loved one suffer the indignity of dying broke . . . we can help find resources to minimize their out-of-pocket expenditures for care. Your legacy can be assured with proper planning . . . Both legal and financial.
Our free consultation will provide you with the information you need to determine what benefits exist to help pay for catastrophic healthcare expenses.
Caring for your loved one can be emotionally, physically, and mentally exhausting . . .whether you are caring for them at home or helping coordinate their care in a senior community. We can help you formulate a plan for that care that includes making certain their legal and financial affairs are in order to minimize the amount of their savings they will be required to spend.
And, having a plan of action in case you aren't available to provide that care will ensure that your loved one still receives the care they need.
Let us help relieve some of the stress and worry that comes with caring for an aging loved one. Call us for a free consultation today.